Apple prevents third parties from replacing iPhone batteries, restricts unofficial batteries
---
---
As the usage time of the mobile phone increases, the maximum capacity of the mobile phone will gradually decrease, so that the battery of the mobile phone may run out of power in half a day. However, as long as we replace the mobile phone battery, the mobile phone can last for another two years, so replacing the battery to extend the life of the mobile phone has become the first choice for most users. Compared with the official cost of replacing a mobile phone battery, which can easily cost hundreds of dollars, it is much cheaper to replace the battery by a third party or yourself, and now Apple has taken measures to replace the battery by a third party.
Foreign media broke the news that Apple has taken ruthless measures to prevent third parties from replacing iPhone batteries. When the iPhone is replaced with a third-party battery other than Apple's official battery, the "sleep software lock" will be activated, which will block battery health and other functions in the iOS system.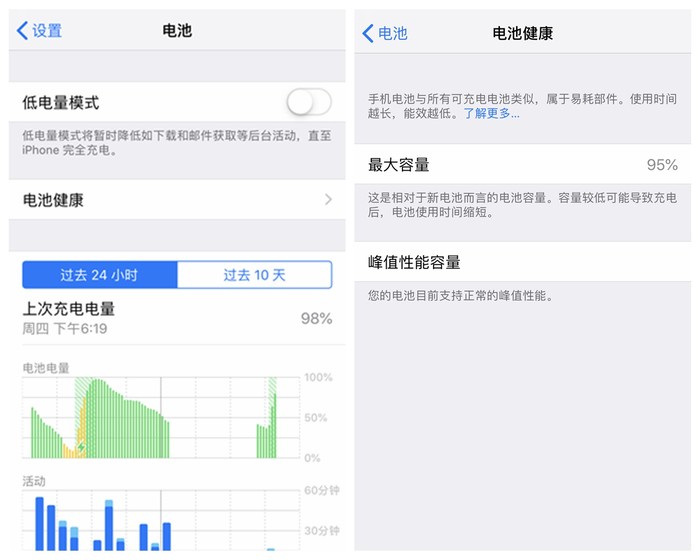 Foreign media said that the "sleep software lock" function is derived from the microcontroller of the battery itself and is manufactured by Texas Instruments. The function lock has an authentication function that will detect the battery's authentication key. If it does not match the iPhone, a "service" message will pop up. warn". Apple and its partners are the only ones able to remove this information.
Therefore, after replacing the third-party battery, your iPhone will not be able to view "Battery Health" or even manually release functions such as frequency reduction. However, this does not mean that the iPhone cannot be used after replacing a third-party battery, because the "sleep software lock" is just a software prompt message, and at most we will only lose part of the functional experience.
According to iFixit, a third-party authoritative dismantling agency, "dormant software lock" exists in iOS 12 and iOS 13 systems, and the latest iPhone models: iPhone XR, iPhone XS and iPhone XS Max may all be under control. Although Apple's method is still good for buying a second-hand iPhone to check whether the battery is original. But in the long run, it will still harm the interests of consumers if they use third-party batteries and cannot check the battery life.
WeChat
---
Copyright©Huizhou Hexin New Energy Technology Co., Ltd. All Rights Reserved